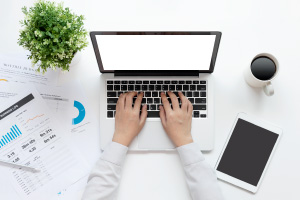 Onboarding Training for Using Central IT Services for New Staff – via MS Teams
This introductory seminar will provide new teachers and new administrative staff with an introduction of the comprehensive range of central IT and network services. The "Need to Know" IT Services and Online Tools and Classroom facilities for Teaching and Learning will be covered.
After attending this course, you will understand more about our service scope which can facilitate your work at the University.
Agenda:
Need-to-know IT Services
1. HKU Portal and its usage
2. Update your email profile
3. Network & Email Usage
4. Apply for right/proxy to access respective systems
5. Data security tips on your daily work
Online Tools and Classroom for Teaching and Learning activities
1. Zoom
2. MS Teams
3. Interrelation between Class Planner, SIS, Tutorial Sign-up & Moodle
4. Moodle + Panopto
5. Attendance@HKU
6. Use of Central Classroom