Export Calendar from Gmail to .ical file
Sign in Gmail

Username : UID
Password: PIN

Export Calendar
Open Google Calendar.In the top right, click Settings   Settings.

In the menu on the left, click Import & export.

Under "Export," click Export.  A ZIP file downloads to your computer. If you open the ZIP file, you'll find individual ICS files for each of your calendars.

All Calendar will export to individual .ical file and compress to single .zip file.

Individual .ical file will show after unzip.
Import Calendar (.ical) to M365
Go to Calendar > At the left panel of the page, select 

Select "Add Calendar"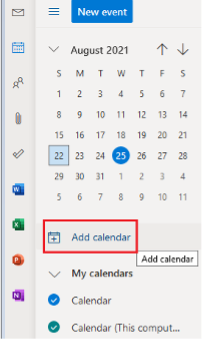 Select "Create blank calendar", name the calendar and select Save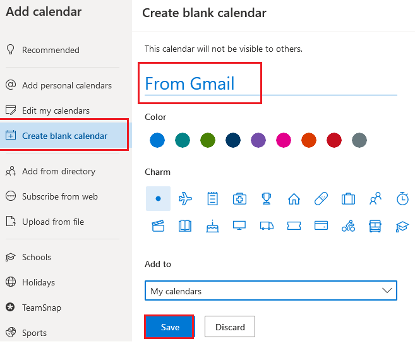 New Calendar will show at Calendars List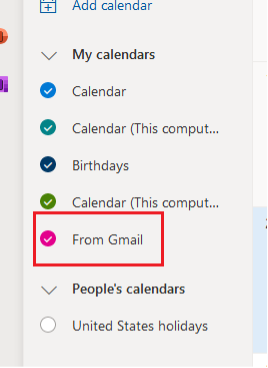 Import .ical to Blank Calendar
Select "Add Calendar"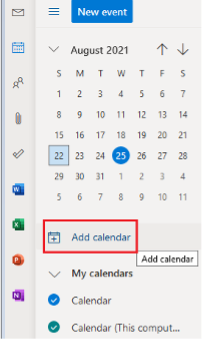 Select "Upload from file"
Browse and select .ics file
Select the new created blank calendar and click Import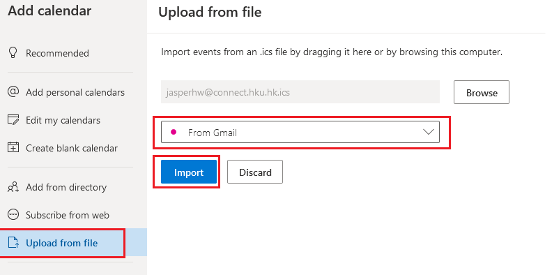 Success Message will show at buttom.

Event will add to Calendar

Please repeat above step to add all exported calendar to M365.