To welcome 2023, ITS has prepared a New Year Gift to for all HKU users, that which is a new and refreshing look of the HKU Portal. The portal login page will be replaced as follows on 28 December 2022 at around 10 pm. With a simple click on the refresh button of your browser, you are able to see the new interface.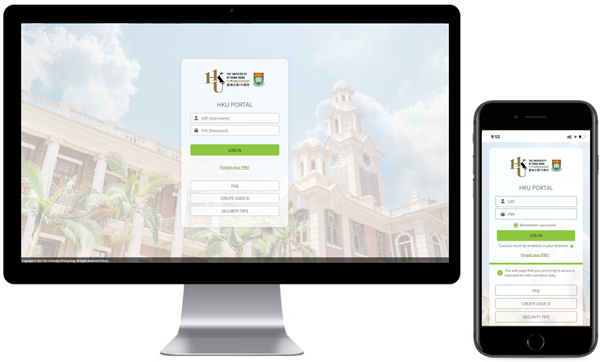 The enhancements include: 
Redesign the portal login page, logout page and all related pages 
Make a concise portal banner with updated weather icons 
Spotlight "Today's Highlights" of the eNotices system as a rolling banner 
ITS strives towards providing a one-stop shop digital workplace at HKU Portal, with an intuitive design and a holistic view of University information. For any enquiries, please contact us at ithelp@hku.hk or 3917 0123.