A. What is Web Accessibility?
Web accessibility refers to the practice of making websites usable by people of all abilities and disabilities so that they can read, navigate, and contribute on the Web.
An inaccessible website could be a kind of disability discrimination and could be considered as an unlawful act under the Disability Discrimination Ordinance.
B. Why Web Accessibility is Required?
Accessible websites could provide the following benefits:
Improve usability for all.
Improve efficiency.
Promote HTML standards that can be supported by all browsers.
Allow for larger audience participation.
Demonstrate social responsibility.
Who Needs Web Accessibility?
| | |
| --- | --- |
| (1) visual disabilities | (5) speech disabilities |
| (2) Dyslexia | (6) cognitive and neurological disabilities |
| (3) hearing impairments | (7) multiples disabilities |
| (4) physical disabilities | (8) aging-related conditions |
C. Web Accessibilities Best Practices
1. Label all images – use ALT text
Visually impaired people cannot read graphics even with the aid of screen readers.To solve the problem, there is no need to remove all graphics from the web site. Adding alt-text to graphics is a simple and effective solution.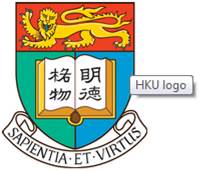 2. Use of Cascading Style Sheet
The layout of each web page should be consistent so that the users can locate the navigation links on each page at similar positions. Having consistent page layout not only benefits people with disability" but also "helps all other users to access the site more efficiently. The use of CSS style sheet ensures font size, font colour, font type etc are uniform across all web pages.
Refer to CSS Tutorial by Mozilla
3. Sharp Color and Contrast
People with colour-blindness may not be able to distinguish weak colour contrast. Use sharp colour contrast for content and background.
Refer to Colour Contrast Checker
Some screen readers may not be able to read Chinese/English at the same time. Avoid using different languages in the same webpage and allow readers to switch between languages.


Pop up windows cause people with visual impairment to lose direction and navigated position. Where a pop up window must be used, provide text description of "Top of the page" and "Close" to tell people with visual impairment that it is a new window and there is an exi
Screen readers may not be able to read complicated tables. Try to use several simple tables to substitute for a complicated table. Alternatively, use text to present the content of the tab
Web Accessibility Evaluation Tool, namely WAVE, can be used to check whether websites are accessible.
Visit WAVE at http://wave.webaim.or