To streamline the process of handling compromised account abuse cases, we are pleased to introduce a new online form for account owners to upload the required documentation regarding compromised account abuse cases (i.e. proof of identity and virus scan report), as well as help resetting new portal PIN, such that the whole process can be more efficient for account owners.
Owner of the compromised account will receive a computer abuse warning email which will embed a URL that can be used to submit the following necessary information:
Abuse case number and basic information (including alternate email and phone number)
Identity proof (e.g. staff card, student card, facility card, etc.)
Full virus scan report
New password
Sample screen capture of the online form as follows: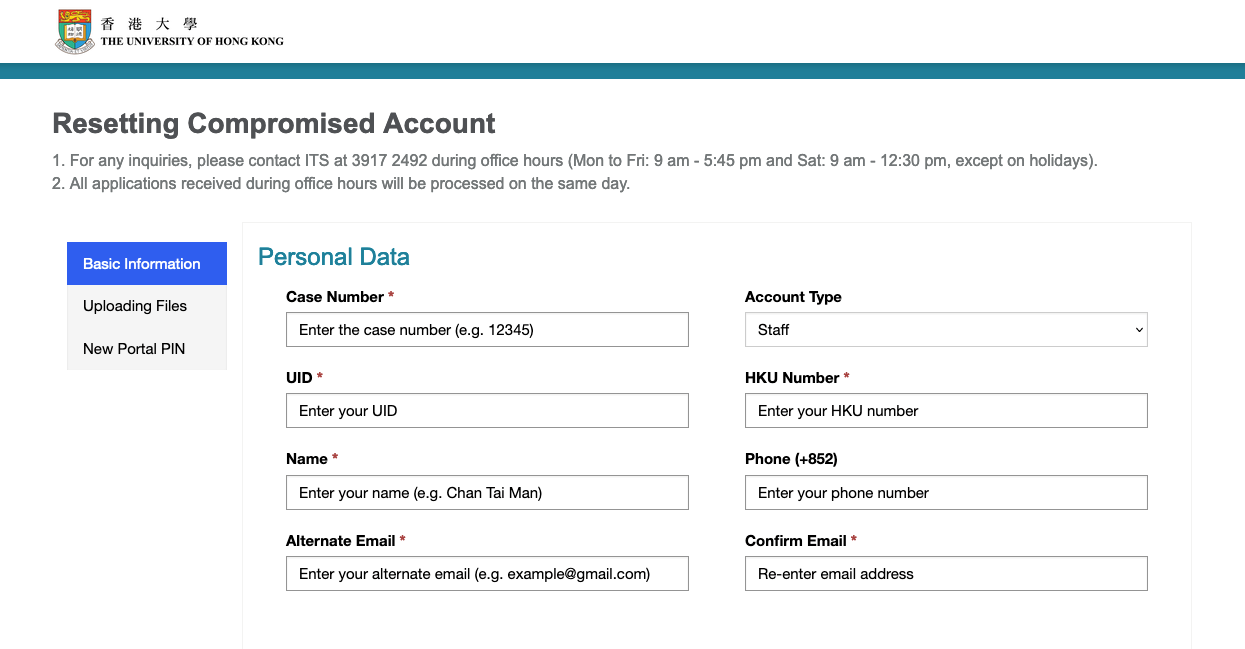 In case you have any questions, please contact ITS Service Desk at ithelp@hku.hk or 3917 0123.
Regards,
User Services
Information Technology Services