This is a quick start guide of using USB Portable Monitor (Model: ASUS MB16AC)
Package contents
Monitor front view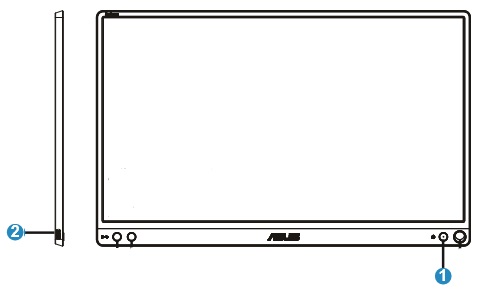 1. Power button / Power LED
The power will be automatically on when you connect the cable to the PC.
The color definition of the power indicator is as the below table.
| | |
| --- | --- |
| Status | Description |
| Blue | ON |
| Amber | Standby mode |
| Dark | OFF |
2. USB Type-C port
Monitor standing positions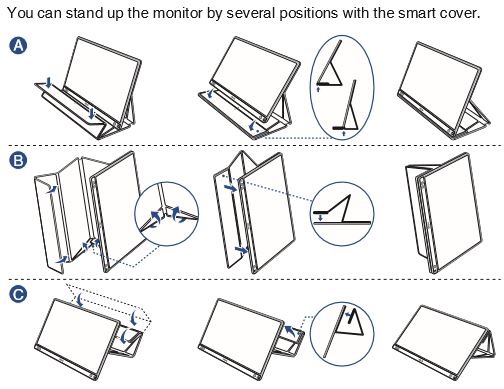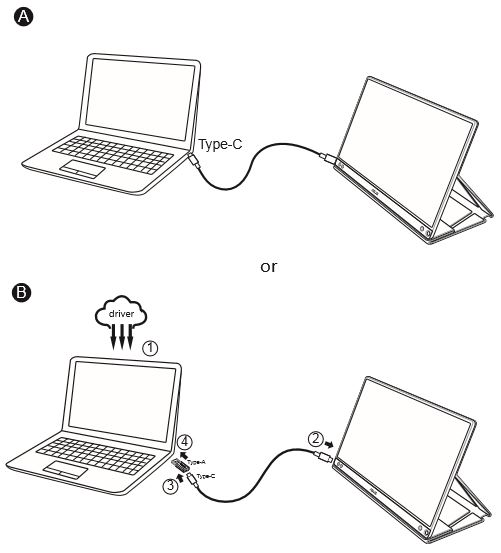 In case the computer does not support Type-C interface but only USB3.0 interface, please install the official driver from ASUS website firstly.(This driver is already installed in all central classroom PC, you may follow method B to connect the classroom PC and the monitor.)  
Please make sure the USB Type-C cable and Type-C to A adapter is connected between the USB monitor and the system.
Should you have any questions, please feel free to contact us at askles@hku.hk or 3917 5122 (Main Campus) / 3917 8888 (Centennial Campus).