For added security, files uploaded to web.hku.hk are owner readable and writable (600) only. This means only the owner can read, edit and delete the files. This is to avoid files accessible by anyone without the owner's knowledge if file permission is granted world readable or searcheable.
If you wish to make your files accessible to anyone, you can change the fie permissions using CoreFTP.
Start Core FTP (can be downloaded from http://www.coreftp.com/download.html (Core FTP LE 2.2 : free version)).
Click the Site Manager window, click New Site button.  In the Site Name field, type web.hku.hk.
Enter web.hku.hk in the Host/IP/URL field.
Type your account name (HKU Portal UID) in the Username field (you must have an account on the web host server).
Type your account password (HKU Portal PIN) in the Password field. Uncheck the Don't save password box.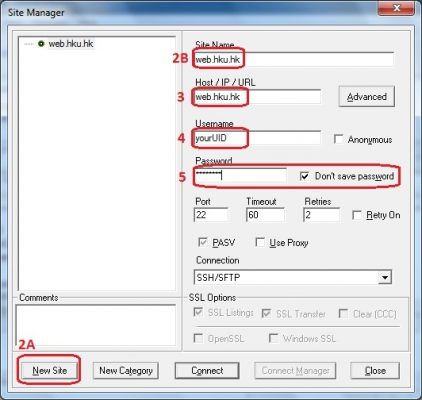 In the Connection drop-down menu, select SFTP/SSH.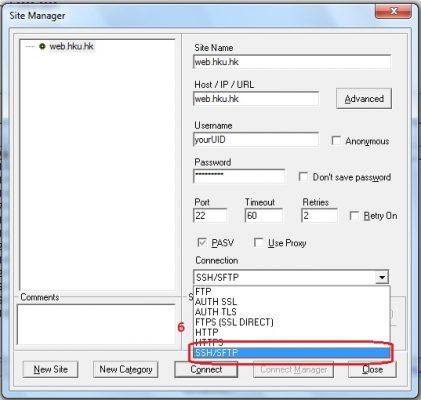 Click the Advanced button.
Select Transfers.
Check Do not use MDTM for date/time. Click OK.
In the Site Manager windows, click the Connect button.
You will see the following pop-up window. This is a feature of the SSH protocol. It is designed to protect you against a network attack known as "spoofing" – secretly redirecting your connection to a different computer for getting your password. Click Yes to continue.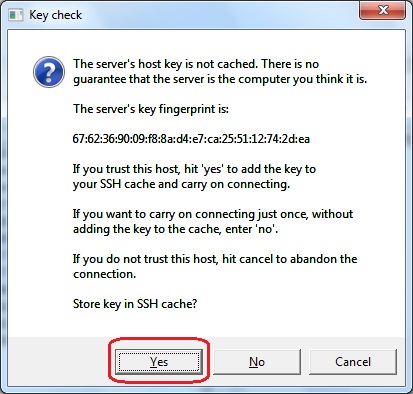 In the Core FTP window, the local system (your PC) appears in the left window and the remote system appears in the right window.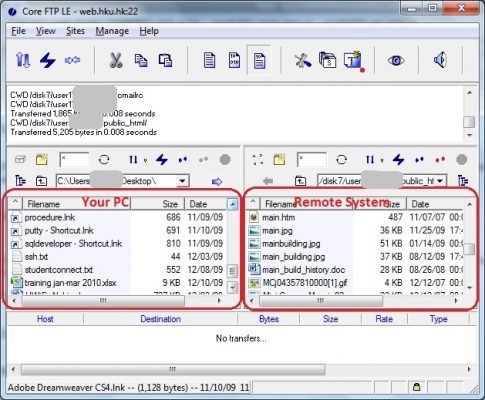 In the right window, locate the public_html folder. Highlight the file that you want to change its permissions.
Right click and select Properties.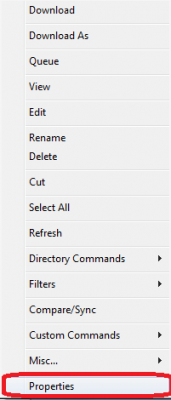 In the File Properties window, there are three groups.If you wish to make your folders accessible to anyone, tick the Read box and Execute box under the World group.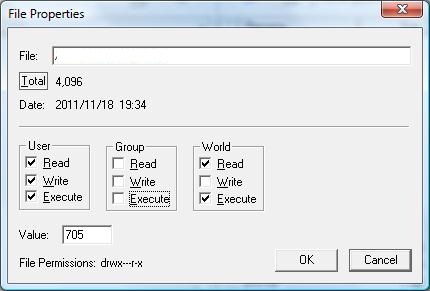 If you wish to make your files accessible to anyone, tick the Read box under the World group.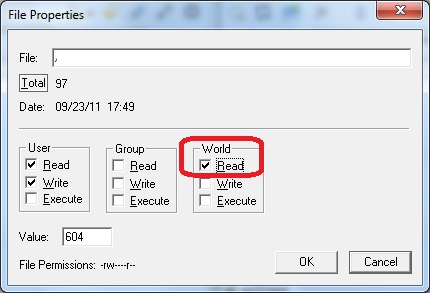 Click OK.  CoreFTP program will update the file permissions on the server