Students can send email using their email alias under their HKU Connect account.
Configuration Procedure (to be done once only):
After login to your HKU Connect email account, press the gear icon  on the right and go to "Settings".

Select the "Accounts" tab and click "Add another email address you own" under "Send mail as:".

In the "Add another email address you own" dialog box,


Input your desired sender name in the "Name" field.
Input emailAlias@connect.hku.hk in the "Email address" field.
Check the box "Treat as an alias".
Click "Next Step" to continue.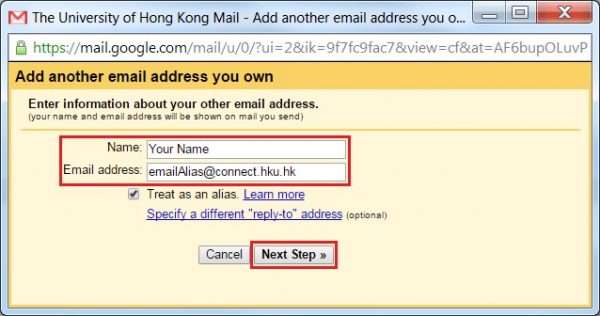 Your email alias is now added as one of the "Send mail as" email addresses. Click the "make default" link to make it the default sender email address.